On Tuesday, January 26th, Ethereum is growing a bit, trading at 1,322 USD.
On D1, ETH/USD is renewing the highs, forming a correction. We can expect the quotations drop to 61.8% Fibo. Upon testing the level, they might end the pullback and go on growing. The MACD histogram remains above zero but is declining gradually, which is another signal for the correction. The signal lines of the indicator might soon form a Black Cross, which will additionally support the correction. After the pullback, the pair might resume the growth with the aim at the nearest resistance level of 1,420 USD.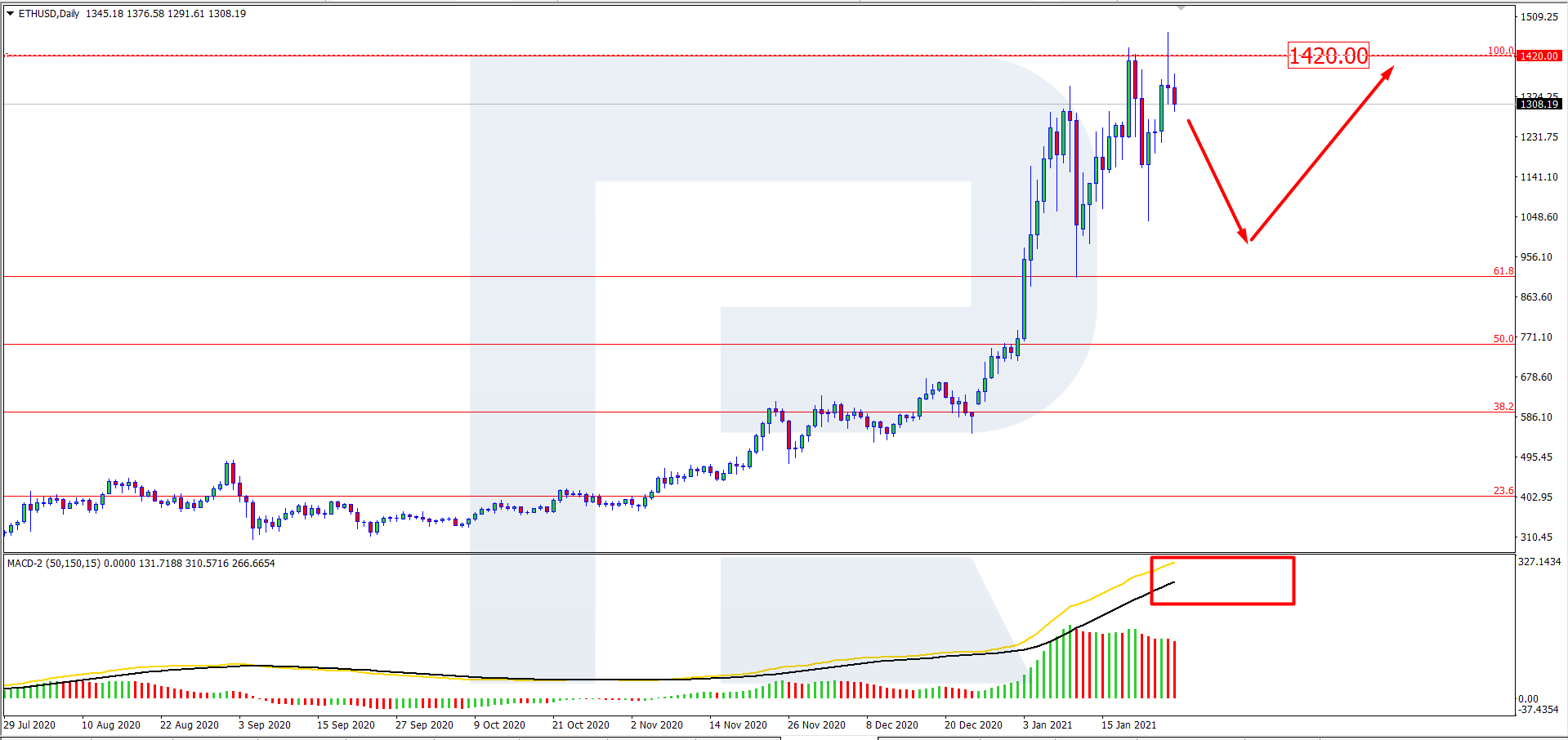 On H4, the pair is demonstrating a similar picture: the quotations are correcting inside the ascending channel. After forming another pullback, the coin has all the chances for resuming the growth. The Stochastic rests inside the overbought area, where it might soon form a Black Cross, giving anither support to the upcoming correction. The aim is the same as on the larger timeframe — 1,420 USD.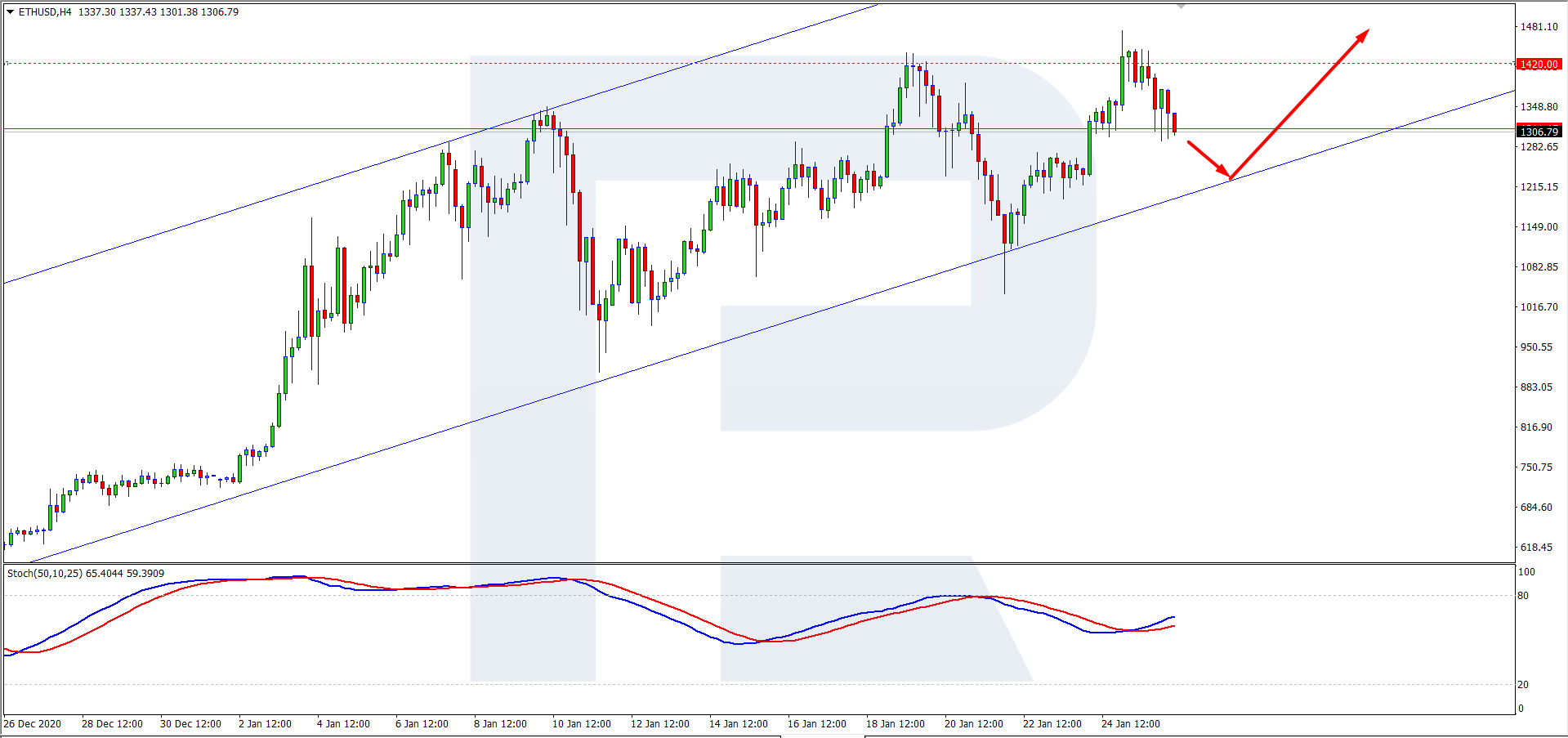 Apart from the visible side, the rally in the ETH might have something more to it. We mean that the number of long-term investors who are able to sell the altcoin and take the profit if something happens, has reached 100%. Those are the users who have their crypto in OTC wallets and for the time being store coin only. For comparison, in the BTC, this number reaches 89%.
Meanwhile, Mike Novogratz, the head of Galaxy Digital, is sure that the ETH will not stop at the current levels. He believes it to be able to reach at least 2,600 USD.
In March, 2020, the ETH cost less than 90 USD and since then, it has been growing. By now, it has grown by 1,200%, which might not be the limit.
By Dmitriy Gurkovskiy, Chief Analyst at RoboForex
Disclaimer
Any predictions contained herein are based on the author's particular opinion. This analysis shall not be treated as trading advice. RoboForex shall not be held liable for the results of the trades arising from relying upon trading recommendations and reviews contained herein.
Disclaimer: This trading analysis is provided by a third party, and for informational purposes only. It does not reflect the views of Crypto Daily, nor is it intended to be used as legal, tax, investment, or financial advice.