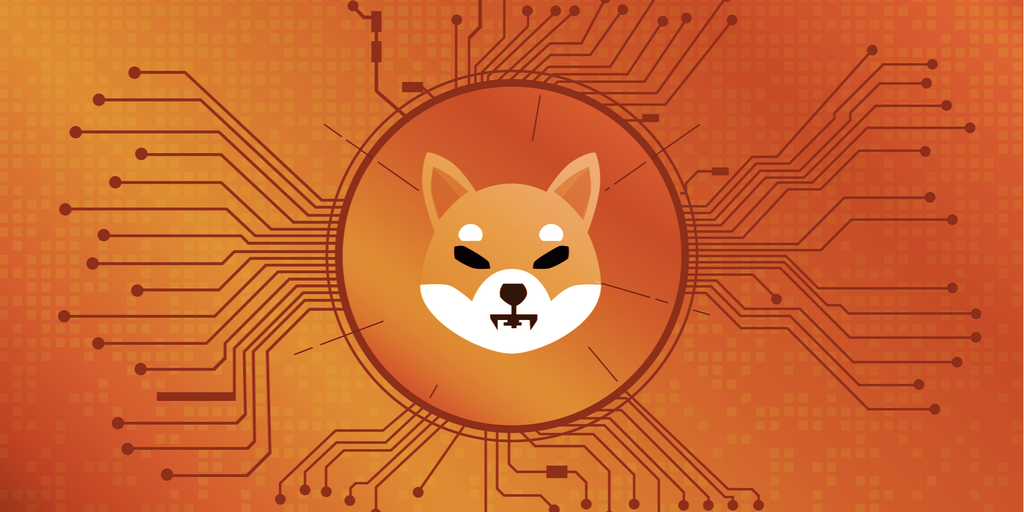 The hottest "meme coin" of the moment was hit hard by a huge sell-off yesterday: Shina Inu, or SHIB, is down roughly 27% in the past 24 hours, according to CoinGecko data.
SHIB, an Ethereum-based token that shot up in value by over 800% last month, was trading at $0.00004593 at the time of writing, losing more than a quarter of its value since yesterday. 
The asset has been a hot topic in the crypto world recently—mainly because its perceived value is strictly tied to an internet meme and yet somehow has managed to get into the top 10 biggest cryptocurrencies by market capitalization. Because of today's price drop, however, SHIB has now fallen out of the top 10, with a market cap of just $27 billion. In the last 24 hours, traders have exchanged roughly $9.6 billion worth of the meme coin.
SHIB was created as a Dogecoin alternative, the biggest meme coin by market cap and Tesla CEO Elon Musk's favorite cryptocurrency. Unlike DOGE, which has its own network, SHIB runs on Ethereum, though it is based on the same Japanese dog that inspired the meme. 
Meme coins and tokens like SHIB are cryptocurrencies based on internet memes or celebrities as an alternative to the sometimes serious world of Bitcoin and Ethereum. They tend to shoot up or drop in value very quickly. 
SHIB has received a lot of attention mainly because Musk has a habit of pumping these kinds of coins on Twitter.
And some people have made serious money with it: one SHIB holder invested $8,000 in the token last year and it's now worth $3.9 billion at today's price. Not a bad investment for a cryptocurrency no one had even heard of last year. 
The lucky holder has been moving the tokens to different wallets, leading some to believe he or she is about to flog them for dollars—which has most likely contributed to today's price dip.
The views and opinions expressed by the author are for informational purposes only and do not constitute financial, investment, or other advice.
Disclaimer
The views and opinions expressed in this article are solely those of the authors and do not reflect the views of Bitcoin Insider. Every investment and trading move involves risk - this is especially true for cryptocurrencies given their volatility. We strongly advise our readers to conduct their own research when making a decision.