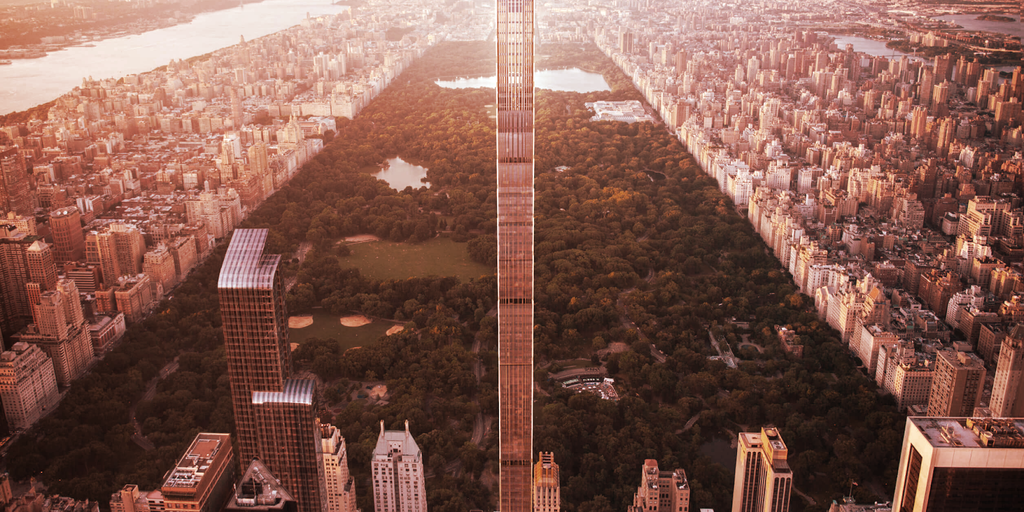 New York will soon have its very own cryptocurrency—thanks to the city's Bitcoin-loving mayor elect. 
Eric Adams last week said he wanted the city that he will soon run to have its own CityCoin: a cryptocurrency project that allows people to invest in a city by buying tokens. 
Miami became the first U.S. city to launch its own CityCoin—MiamiCoin—in August. And New York will be next, CityCoins announced in a blog post today. The cryptocurrency will be called NYCCoin and users will be able to mine it from Wednesday. 
It's official: CityCoins are coming to the Big Apple

Last week, NYC's Mayor-elect @ericadamsfornyc said that he wants to have a CityCoin for NYC like Miami's.

This week the CityCoins community is responding by activating NYCCoin mining!https://t.co/F07myLEyjF

— CityCoins (@mineCityCoins) November 8, 2021
"Over the past decade, New York City has emerged as a leading tech hub, and the city has done an incredible job at cementing itself as an innovation center," the post said. 
"CityCoins is designed to leverage New York City's energy, creativity, and entrepreneurial zeal for the city's benefit," it added. "It will be exciting to see what New York City does with NYCCoin."
NYCCoin will work like MiamiCoin: people support their city by buying or mining the cryptocurrency. Funds are then diverted to the city's treasury and it is up to the local government how it will be spent. 
The idea is that mayors use the funds in the treasury to spend on the city's infrastructure. And those who invest are rewarded in Bitcoin or Stacks—the native cryptocurrency of the eponymous protocol used to build things on the Bitcoin blockchain.

Stacks Surges 12% Overnight While Bitcoin Stagnates
NYCCoin, like MiamiCoin, will be listed on cryptocurrency exchanges after the mining launch. 
CityCoins is an experimental project and it is not known whether it will generate revenue for its cities. 
Mayor-elect Adams last week said he would take his first three paychecks in Bitcoin and has vowed to make the city the "center of Bitcoins."
Disclaimer
The views and opinions expressed in this article are solely those of the authors and do not reflect the views of Bitcoin Insider. Every investment and trading move involves risk - this is especially true for cryptocurrencies given their volatility. We strongly advise our readers to conduct their own research when making a decision.