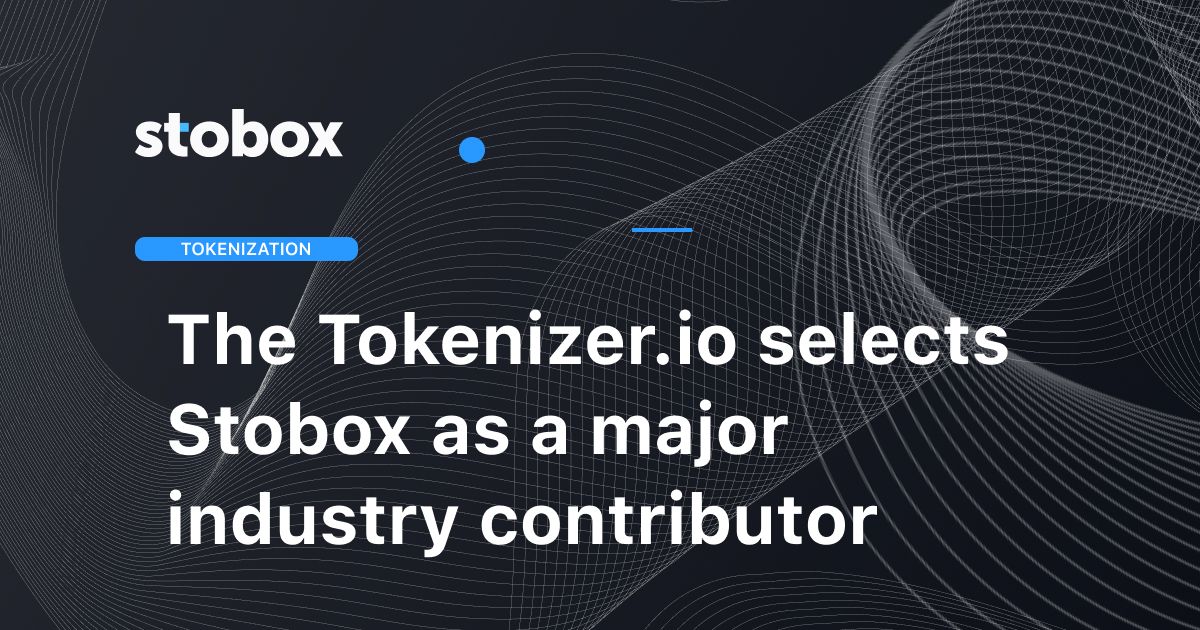 We are pleased to announce that Stobox has become the main tokenization analytics contributor to The Tokenizer.io.
As you may know, Stobox not only develops technological solutions for tokenization but also constantly analyzes the industry and the changes taking place in it. The analytical department of Stobox has invested more than 60,000 hours in studying and analyzing all aspects of tokenization and provides its conclusions to various specialized publications and its clients.
Two analytical articles that we provided to The Tokenizer.io became the most visited and popular among the readers of this specialized media in 2022.
The list is a snapshot based on the statistics as of late December 2022. Some of the articles are newer than others and are hence likely to continue to climb the list. On top of this list we have two guest posts provided by Stobox expanding on the tokenization industry in Europe, diving into current EU regulations affecting the market, the industry's development, and top STO cases within the Region. The Tokenizer.io
Top-10 Tokenization Articles of 2022
---
Are you considering tokenization of your business? Don't leave without getting a free consultation with our specialist!
Get a leg up on the market by scheduling your free consultation on tokenization.
For Business: Get a Free Consultation
Disclaimer
The views and opinions expressed in this article are solely those of the authors and do not reflect the views of Bitcoin Insider. Every investment and trading move involves risk - this is especially true for cryptocurrencies given their volatility. We strongly advise our readers to conduct their own research when making a decision.