Quick Take
The forthcoming Bitcoin halving event, tentatively slated for Q2 2024, has been generating significant interest, particularly considering the current monthly issuance of Bitcoin at 27,000 BTC. When studying various cohorts (Shrimps, Whales, Super Whales, exchanges, and miners), an overwhelming absorption of this issuance becomes apparent. Over the past 30 days, the total Bitcoin balance across these cohorts increased by 86,000 BTC, essentially stripping away the monthly issuance.
Given the consistent demand, the halving event, which will effectively reduce the monthly Bitcoin supply to 13,500 BTC, could potentially trigger an extremely bullish market reaction. This stems from the basic economic principle of supply and demand – as supply decreases with constant demand, the price should increase. Given that the current trend indicates that monthly issuance is not meeting market demand, it appears that the market may not have fully priced in the upcoming halving event, indicating a possible underestimation of the ensuing supply crunch.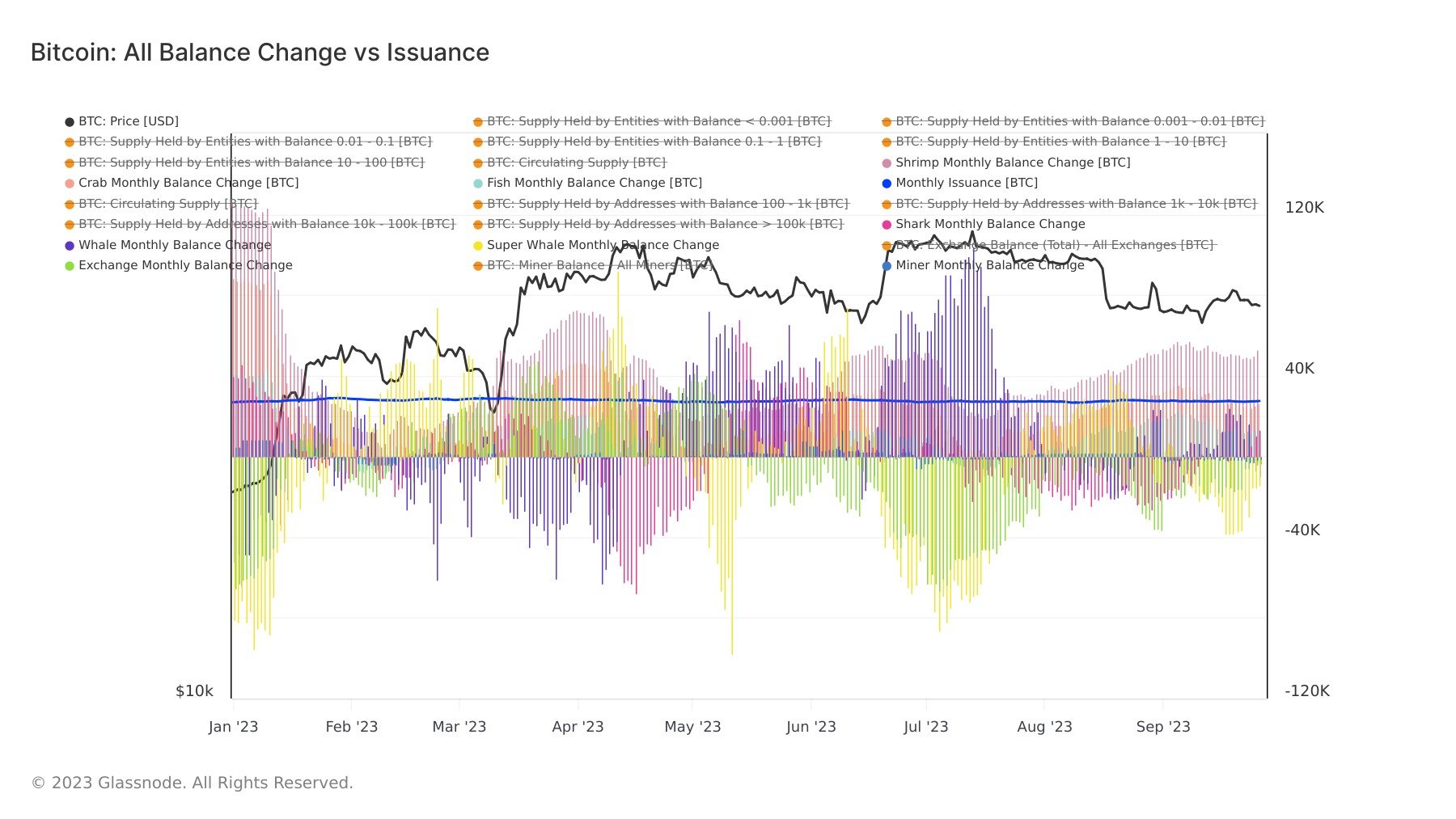 All Balance Change vs Issuance: (Source: Glassnode)
The post 2024 Bitcoin halving may trigger bullish sentiment as demand outstrips supply appeared first on CryptoSlate.
Disclaimer
The views and opinions expressed in this article are solely those of the authors and do not reflect the views of Bitcoin Insider. Every investment and trading move involves risk - this is especially true for cryptocurrencies given their volatility. We strongly advise our readers to conduct their own research when making a decision.