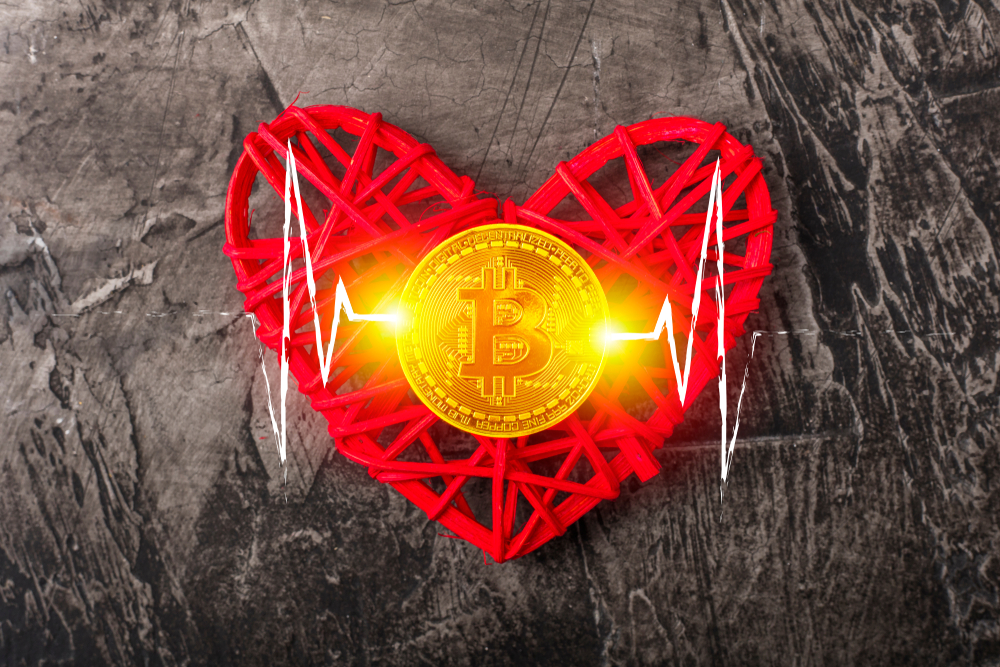 Over the past couple of years, cryptocurrency has received a star-studded boost from actors, reality stars and singers. Some of these celebrities are deeply involved in the projects, and others are simply involved for the advertising payout. Regardless of how they're involved, these notable personalities are bringing awareness to the general public. Here are 8 celebs who love crypto, ranked by Twitter following.
Also Read: 10 Celebrities You Didn't Know Were Into Cryptocurrency
#8 Chris Bukowski, 61.2K
Had a great time filming a segment featuring @LQDEX_ for @ExploringBlock with @primalkey @NYNEWSGUY @yogeshgo05 in New York today. #Tokenizetheworld $btc pic.twitter.com/ZsRa7hb2cN
— Chris Bukowski (@chrisjbukowski) August 30, 2018
Chris Bukowski, who appeared on the reality dating television show, The Bachelor, transitioned away from the small screen and is now pursuing a career in tech. Bukowski runs a web development agency, KCM Create, out of a Santa Monica office, while investing in cryptocurrency and blockchain projects. In fact, Bukowski's interest has pulled him back into television – last month he was photographed on the set of Fox Business' New To The Street alongside LQDEX.
#7 Redfoo, 945K
Bitcoin is the new Gluten free…. This had me rolling!!!! https://t.co/5d69cycYYl
— Redfoo (@Redfoo) February 4, 2018
Redfoo, who is known as one half of the party-rock duo, LMFAO, has transitioned out of the party circuit and into the wild world of blockchain. The former DJ now describes himself as a crypto programmer and day trader. In fact, he recently hosted a crypto meetup at his Hollywood home in early June 2018.
#6 Imogen Heap, 1.77M
Just discovered @Viberate_com. Fantastic! Linking the live music scene up and soon enabling tokens/crypto side = great news! @mycelia4music
— Imogen Heap (@imogenheap) August 24, 2017
The electronic songstress, Imogen Heap, is known for the inclusion of her song Hide and Seek in The O.C. season two television finale. Heap is still making music but has transitioned the majority of her focus to a blockchain project called Mycelia, which helps artists to protect their musical efforts.
#5 Nas, 2.23M
Nas is collecting bitcoin donations for http://t.co/6d5Cem6zje https://t.co/pREeSlUvr8 @Nas
— Brian Armstrong (@brian_armstrong) May 28, 2014
By far one of the most deeply invested celebrities in the development of digital currencies, rapper Nas has a portfolio of investments that include some major tech brands. Nas and his manager, Aymen Anthony Saleh, have poured their own funds into 40 startups, including Coinbase and Earn.
#4 Akon, 6.39M
Excited to show you some BTS footage from @AkoinOfficial pre-launch event. Thanks to everyone who came out and especially the Akoin team for making this happen. We've got some exciting news coming up so be sure to sign up to our Akoin newsletter and follow all our social networks pic.twitter.com/O10T5UCRnD
— AKON (@Akon) August 24, 2018
The Grammy-nominated R&B singer, Akon, announced his involvement with blockchain and cryptocurrency through a project appropriately titled Akoin, in June 2018. Akoin hopes to bring solar power to remote areas of Africa.
#3 Ashton Kutcher, 18M
decentralizing the world…. https://t.co/Dn1d9qE0Qe #geekpower #tech
— ashton kutcher (@aplusk) May 12, 2014
Although Ashton Kutcher started his career as an actor, he's made more headlines in tech recently. Kutcher first made mention of cryptocurrency when he posted a tweet in 2014, linking to the Ethereum project. Kutcher has since invested in a variety of crypto projects, including BitPay.
#2 Eminem, 22.3M
Tried not 2 overthink this 1… enjoy.
#KAMIKAZE Out Now – https://t.co/ANw73KbwMt pic.twitter.com/qfQoTYBTUy
— Marshall Mathers (@Eminem) August 31, 2018
Undoubtedly one of the most successful names on this list, Eminem hasn't even publicly invested in any digital currencies. On his newest album, Kamikaze, Em raps alongside rapper Royce Da 5'9', who mentions Bitcoin. 5'9' raps, "remember everybody used to bite nickel, now everybody doing bitcoin."
#1 Katy Perry, 107M
nbd asking Warren Buffet his thoughts on cryptocurrency @ Berkshire Hathaway https://t.co/erKvhd6WRj
— KATY PERRY (@katyperry) November 29, 2017
Divas have been notably absent from the cryptocurrency space, except for one eccentric pop star! In January, Katy Perry posted an Instagram of her nails covered in cryptocurrency logos, including Litecoin, Bitcoin, and Ethereum.
Disclaimer
The views and opinions expressed in this article are solely those of the authors and do not reflect the views of Bitcoin Insider. Every investment and trading move involves risk - this is especially true for cryptocurrencies given their volatility. We strongly advise our readers to conduct their own research when making a decision.