Bitcoin price bottom has come and gone, some of the industry's best-known experts are now saying as sentiment changes from bearish to bullish in 2019.
Mahmudov Reveals Bitcoin Price Bull Cycle
Up until recently, prominent Bitcoin market analyst Murad Mahmudov was bearish on BTC/USD, saying he doesn't expect a new bull-run until Q2 2020.
Bottom Q2 2019No Bull Run till Q2 2020

— Murad Mahmudov (@MustStopMurad) February 10, 2019
But Mahmudov has now joined those who believe the price of bitcoin 00 will only move higher henceforth, formally declared his new stance this past weekend.
Speaking on the Easter episode of the Understanding Bitcoin podcast hosted by veteran trader Tone Vays, Mahmudov identified two key metrics suggesting the next bull run has already begun.
Those were the 200-day moving average and 200-day median Bitcoin price.
"We tried plumbing the 200-day median and… when that median is broke, that usually signifies… either the late stages of accumulation or the early stages of the next bull cycle," he summarized.
Mahmudov was accompanied on the podcast by trading analyst and Woobull.com creator Willy Woo, Adaptive Capital's head of research David Puell, Adamant Capital's Tuur Demeester and developer Venzen Khaosan.
The marathon five-and-a-half-hour event saw everyone delve into the specifics of Bitcoin price performance to determine the market's future moves, with Woo, Mahmudov, Paul and Demeester all saying no lower lows would appear.
April BTC Surge Watershed
As Bitcoinist reported, when Bitcoin hit its recent bottom of $3130 in December, opinions favored stagnation between $3000 and $3500 or – in the case of Vays specifically – further drops to a low as $1000.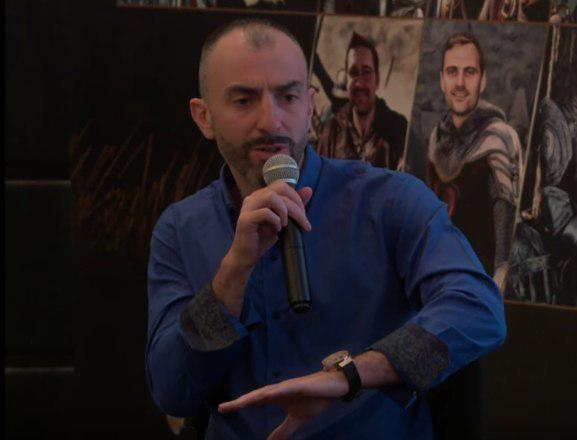 While Vays has now lessened the chances of that scenario occurring to 40 percent, the bullish group's outlook is comparatively parabolic.
Woo, who explained his stance based on "intuition" from charts he handles, came out more positive than anyone, claiming it was 95 percent certain Bitcoin price had bottomed at $3130.
Demeester followed with 80 percent, while Mahmudov and Puell awarded a likelihood of 75 and 70 percent respectively. He noted:
After this spike in early April, the 200-day median was finally broken – we're currently quite above it; I believe overall we will see a retracement around that area but… I think it's going to start acting as support.
At press time April 22, BTC/USD hovered around $5290, roughly the middle of its 24-hour trading range which saw highs of $5326.
Last week, Demeester released a report into Bitcoin investor patterns which likewise placed Bitcoin price in an accumulation phase.
Another increasing trend focuses on the 2020 Bitcoin block reward halving. Traditionally seen to boost Bitcoin price in advance, the impact of next year could be felt as soon as June 2019, research suggested earlier in April.
What do you think about the conclusions from the Understand Bitcoin podcast? Let us know in the comments below!
Images via Shutterstock
Disclaimer
The views and opinions expressed in this article are solely those of the authors and do not reflect the views of Bitcoin Insider. Every investment and trading move involves risk - this is especially true for cryptocurrencies given their volatility. We strongly advise our readers to conduct their own research when making a decision.