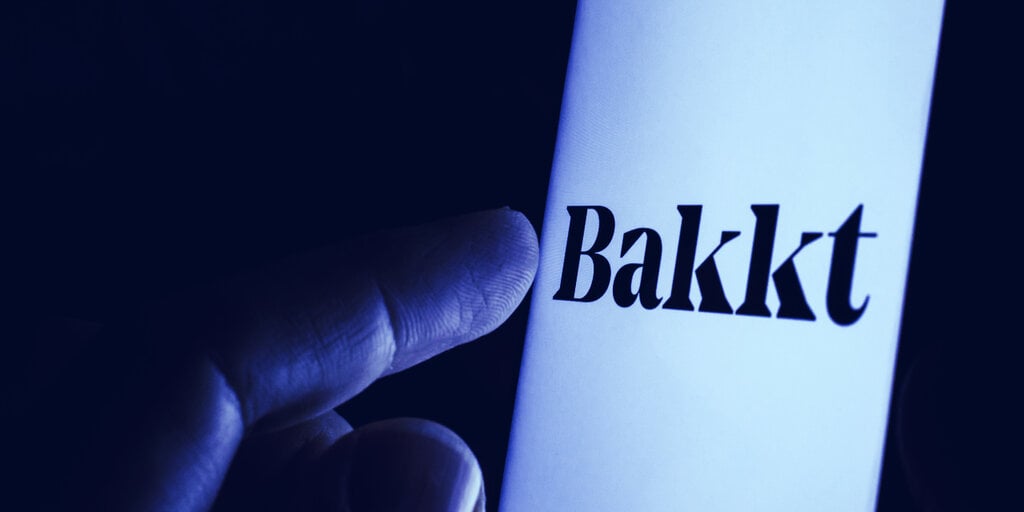 Cryptocurrency platform Bakkt today announced it will soon allow its customers to deal in Ethereum. 
Bakkt, launched in 2018 by the Intercontinental Exchange (the parent company of the New York Stock Exchange) as a crypto custodian, currently only deals with Bitcoin. 
The U.S. company offers a number of cryptocurrency services, including a Bitcoin futures trading service, a mobile app that allows users to spend their Bitcoin in shops and a Visa debit card. 
But Bakkt's services will soon include the second biggest crypto by market cap, too. 
"At Bakkt, providing flexible opportunities for users to enjoy their digital assets is a top consideration, and adding Ethereum brings a popular and growing cryptocurrency to our roster," Bakkt CEO Gavin Michael said in a statement. 
Users will be able to buy and sell Ethereum, send it to contacts via the app, and spend it in shops via the debit card—which was launched in June. 
Bakkt's institutional clients can use the company's custody service to sstore Ethereum as well. 
The company, which is based in Alpharetta, Georgia, did not give a specific date for when users could start dealing in Ethereum. 

Mastercard Taps Bakkt to Offer Crypto for Payments Network
Bakkt started trading as a public company last month following a merger with VPC Impact Acquisition Holdings. It trades on the NYSE under the ticker "BKKT." 
The company partnered with Google in October in a move to allow users to spend crypto with the Bakkt Visa debit card at the millions of merchants that use Google Pay around the world. 
It is also using the Google Cloud to build new analytics with artificial intelligence, machine learning, and geolocation.
Disclaimer
The views and opinions expressed in this article are solely those of the authors and do not reflect the views of Bitcoin Insider. Every investment and trading move involves risk - this is especially true for cryptocurrencies given their volatility. We strongly advise our readers to conduct their own research when making a decision.