Ethereum Classic (ETC), a decentralized, open-source and blockchain-based cryptocurrency, might soon lose its current momentum that allowed it to become one of the top performing crypto assets for the past week.
A quick review at some data points for the digital asset reveals that it is currently trading at an overbought position which might cause buyers to be "exhausted" and unable to sustain a further rally, yielding technical advantage to the bears once again.
Moreover, the altcoin's Bollinger Bands indicate that it is extremely volatile at the moment, making it susceptible to significant price swings that could happen in just a wink of an eye. This makes Ethereum Classic a more risky asset to trade or hold.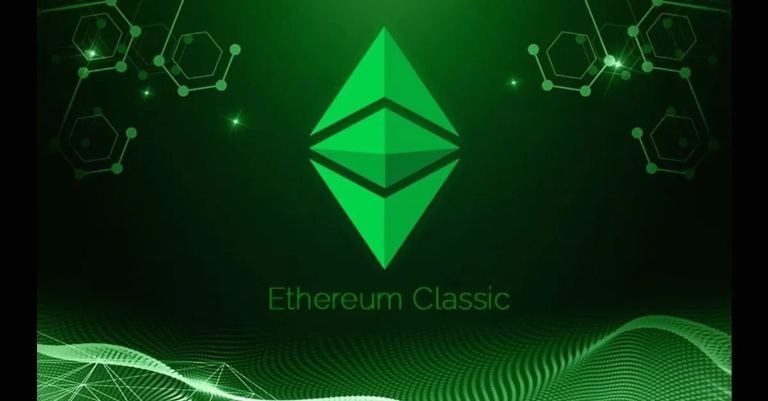 Ethereum Classic: A Quick Glance At Impressive Run
According to latest tracking from Coingecko, at the time of writing, ETC was changing hands at $19.82.
Although the crypto has declined by 2% over the last 24 hours, it is still enjoying a nearly 30% jump from its value seven days ago. Moreover, on a bi-weekly basis, the digital token tallied an upswing of 20.3%.
During the last few days, Ethereum Classic was among the few cryptocurrencies that managed to post double-digit gains within the previous week led by Solana which surged by an astonishing 35%.
As for the reason, some experts believe that the pivotal turnaround in the hash rate of the ETC towards the end of 2022 paved the way for miner profitability which, in turn, increased the number of transactions processed by the asset's network.
In fact, during the last two days, Ethereum Classic transaction count surged and hit a new monthly high. Following this, ETC recorded a 12% increase in its trading price, indicating that the spike in volume triggered an upward movement for the altcoin's value.
Preparing For Possible Price Drawback
Despite being "in the green" for more than a week now, Ethereum Classic is still haunted by the negative weighted sentiment that denotes bad convictions that investors harbor for the digital token.
Holders and prospective buyers are therefore advised to be cautious as non-positive sentiment is usually followed by a price retracement.
Coincodex, however, seems to disagree with this thesis as its forecasts for ETC remains bullish despite technical indicators saying otherwise.
In fact, the online crypto data provider predicts the digital coin will change hands at $19.76 five days from now and will make another massive surge within the next 30 days to trade at $47.48.
-Featured image: Invezz
Disclaimer
The views and opinions expressed in this article are solely those of the authors and do not reflect the views of Bitcoin Insider. Every investment and trading move involves risk - this is especially true for cryptocurrencies given their volatility. We strongly advise our readers to conduct their own research when making a decision.