Around $200 million worth of Bitcoin (BTC) was withdrawn from smaller exchanges over the past week, according to Glassnode's data as analyzed by CryptoSlate.
Gate.io recorded the highest withdrawals during this period — the exchange saw $120 million. It was followed by Bithumb, which saw $60 million in withdrawals, and Luno, with $45 million in withdrawals.
The charts below detail the extent of the withdrawals across these exchanges:
Source: Glassnode
Source: Glassnode
Source: Glassnode
Meanwhile, the withdrawals were not restricted to the smaller exchanges alone. Coinglass's data showed that the amount of Bitcoin on exchanges plummeted over the previous seven days.
According to the data, Binance's balance reduced by 4,726 BTC in the last seven days, while Coinbase and Kraken dropped by 1,961 BTC and 1,384 BTC, respectively.
The data were further corroborated by the blockchain analytical firm Santiment. The firm said BTC's existing supply has been moving to self-custody since the assets price crossed $23,000 in early February. It added that there are only 1.47 million Bitcoin on exchanges — the lowest amount since November 2018.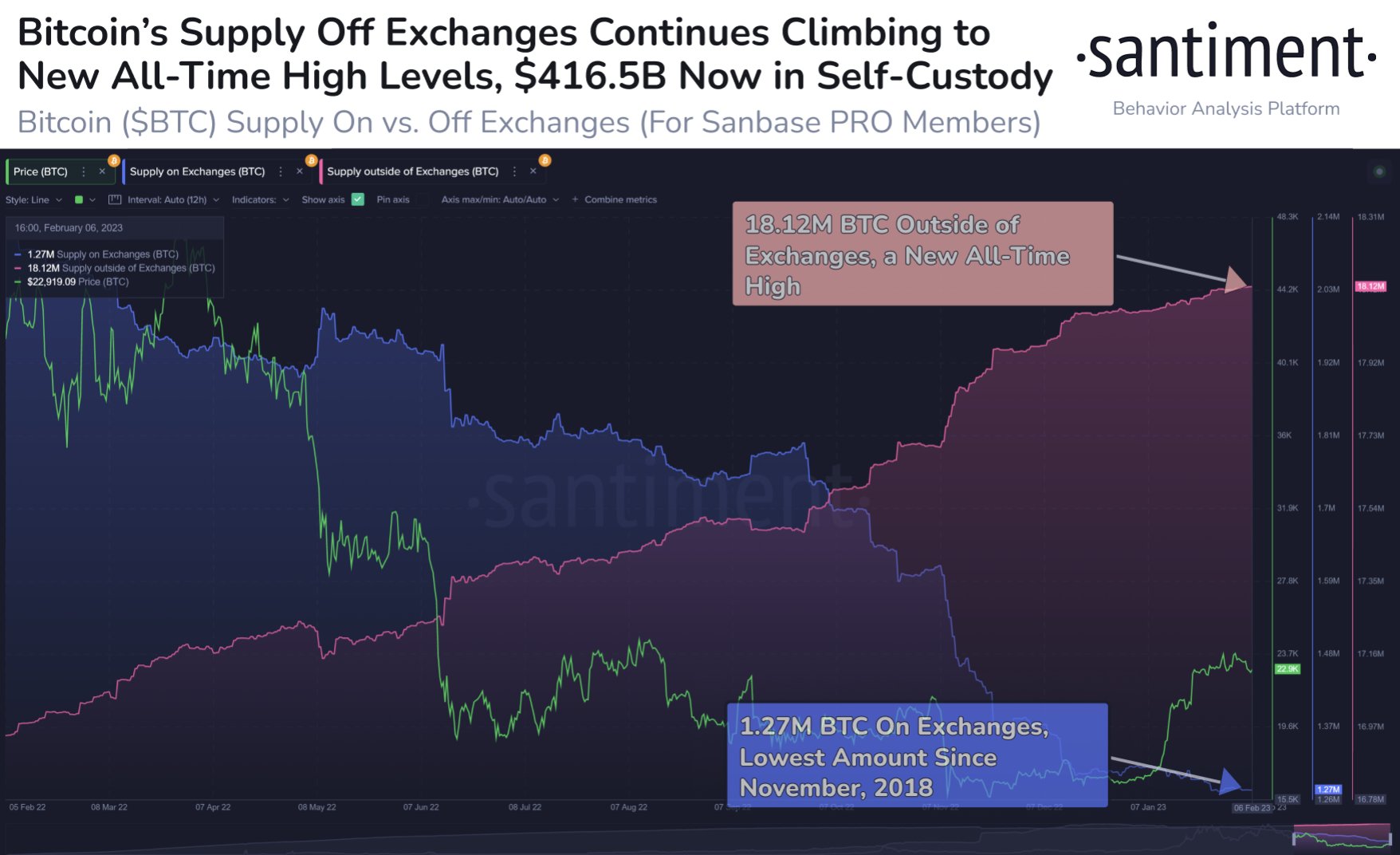 Source: Santiment
Santiment said:
"There is now $416.5 billion in BTC sitting away from exchanges, and $29.2 billion in BTC on exchanges."
Crypto investors increasingly favored self-custody following the FTX collapse of last year.
The post Smaller exchanges see around $200M in Bitcoin withdrawn over past week appeared first on CryptoSlate.
Disclaimer
The views and opinions expressed in this article are solely those of the authors and do not reflect the views of Bitcoin Insider. Every investment and trading move involves risk - this is especially true for cryptocurrencies given their volatility. We strongly advise our readers to conduct their own research when making a decision.