On-chain data shows the average Ethereum transaction fee has recently dropped to $1.15, which is a new low for the year 2023 so far.
Ethereum Transaction Fees Has Registered A Drawdown Recently
According to data from the on-chain analytics firm Santiment, the fees on the ETH network have declined during the last few days. The relevant indicator here is the "average fees," which keeps track of the mean fees (in USD) that users attach to their transactions on the Ethereum blockchain.
Generally, the amount of transfer fees that users may put forth depends on the degree of competition present on the network. When the mempool is congested, transactions may get stuck for a while as the blockchain only has a limited capacity to process the transactions.
Some senders hurrying to get their moves through during such times may go for higher-than-average fees so that the network validators prioritize their transfers.
Others may do the same, and in this way, the average can get pushed up. Thus, when the network gets an exceptionally high activity, the average fees can blow up to high values.
On the other hand, when there is little transfer activity on the blockchain, users have no incentive to pay high fees, so the average remains low.
Because of this relationship, the average fees can be one of the ways to gauge how active traders on the network are currently. Now, here is a chart that displays the trend in this indicator for Ethereum over the past year: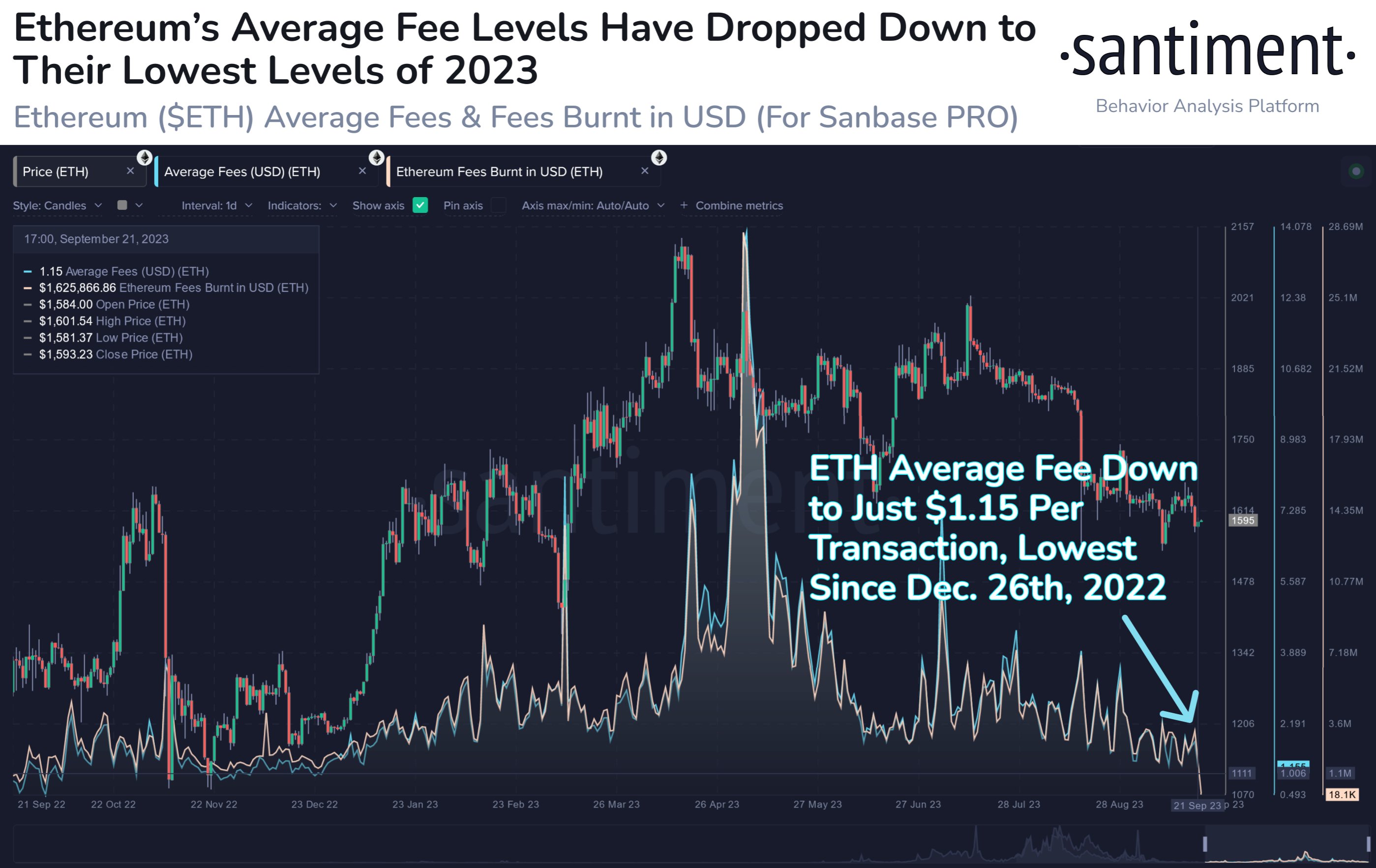 The above graph shows that the Ethereum average fees have recently dropped steeply, suggesting that network activity has considerably cooled off.
When Santiment shared the chart, the average fees had come down to just $1.15 per transaction, which was the lowest observed since December of last year, making it the lowest point of the year 2023 so far.
While low fees are a consequence of low activity, they can encourage more utility on the blockchain, as a lower cost of movement means that more users would be willing to shift around their coins. "Increased utility can then lead to recovering market cap levels," explains the on-chain analytics firm.
ETH Price
Ethereum hasn't been having the best of times recently, as its price has registered a 4% drop in the past week, taking it below the $1,600 level.
While Bitcoin hasn't been particularly impressive, the number one cryptocurrency has still shown more strength than Ethereum. As market intelligence platform IntoTheBlock has pointed out, the market cap ratio of the two assets has risen to 2.86, a new yearly high.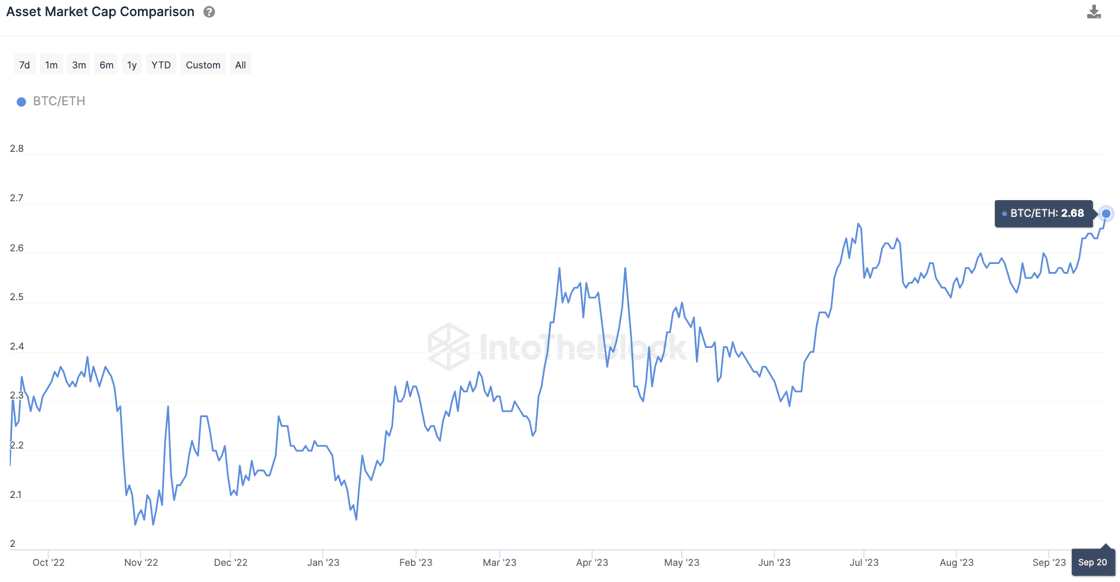 Disclaimer
The views and opinions expressed in this article are solely those of the authors and do not reflect the views of Bitcoin Insider. Every investment and trading move involves risk - this is especially true for cryptocurrencies given their volatility. We strongly advise our readers to conduct their own research when making a decision.