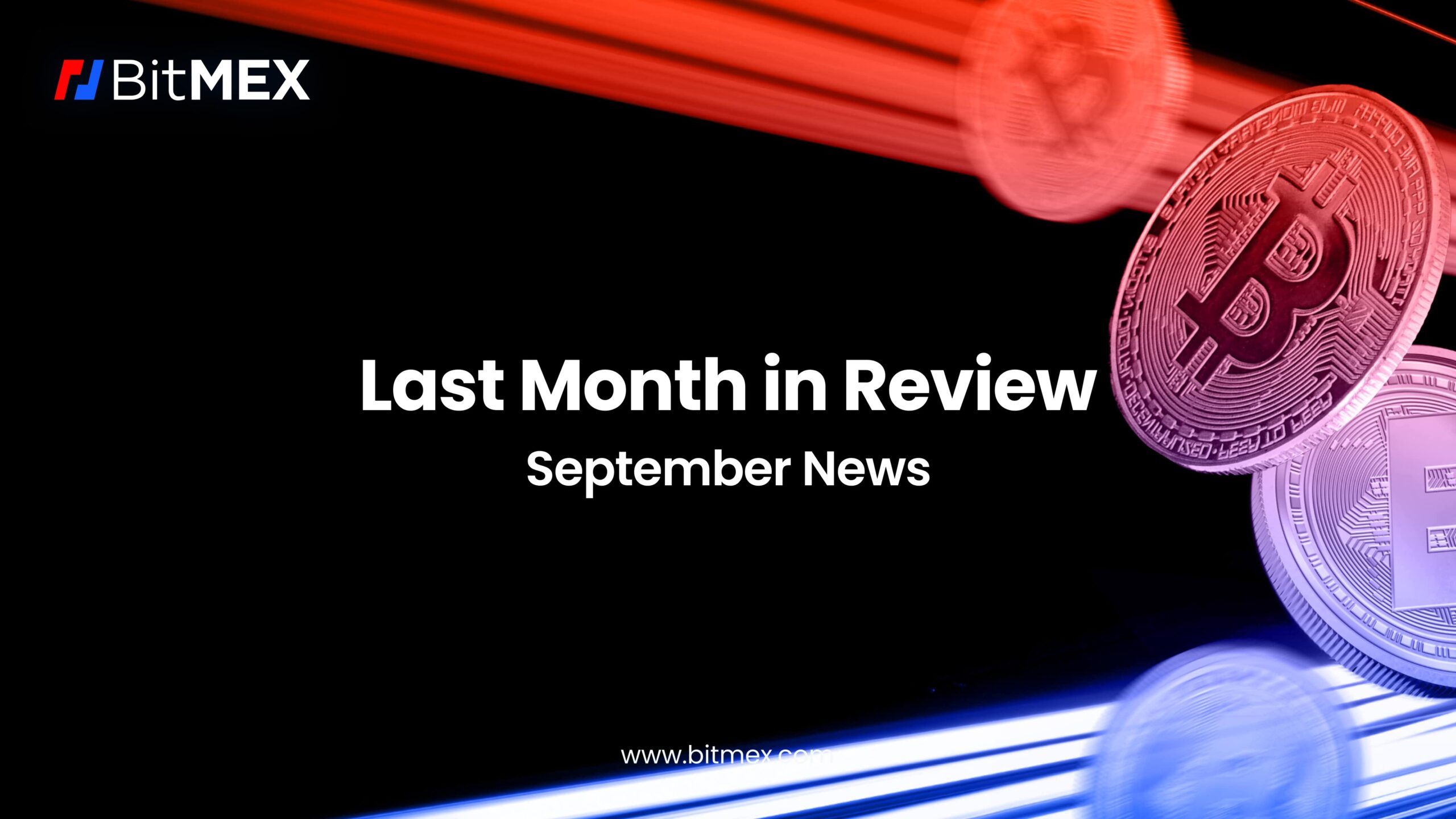 30 days has September – and we were busy for all of them.
The highlight? TOKEN2049 where many asked, "What bear market?" – commentary that also ran through the conversations our team on the ground had with clients, community members, and more. 
Needless to say, it was a packed week. You'll find our key takeaways – the BitMEX take on TOKEN2049 if you will – in one read here.
Conference aside, our team rolled out new derivatives products, contracts, offers, and more. For all that happened in September… or is about to happen, read on.
TL;DR? Updates
New product types and platform features that we've rolled out in response to trader feedback. As well as current offers for our users to leverage. 
New Derivatives Listings 
Fresh perpetual swap and futures listings launched in September, with up to 100x leverage – one of the highest in the space. 
FILUSD and FILUSDT 
Featuring Filecoin, a project promised onstage by our Co-Founder Arthur Hayes at TOKEN2049. With up to 5x leverage and one of the highest max positions in the industry.
Read Now | Trade FILUSD | Trade FILUSDT
GLMRUSDT 
For the GLMR utility token which powers the Moonbeam network on Polkadot. Up to 5x leverage. 
DFIUSDT
Featuring DeFiChain, a blockchain platform aimed at maximising the full potential of DeFi within the Bitcoin ecosystem. Up to 4x leverage. 
XBTX23 
Our regular monthly XBT futures listing, available with up to 100x leverage. 
Quarterly Futures Listings
15 new futures listings dropped for Q4, with up to 100x leverage. 
BitMEX in the Media 
Conversations we had with the media to chat about our business strategies, growth plans, product launches, and more.
To be the first to know about our new listings, product launches, giveaways and more, we invite you to join one of our online communities and connect with other traders. For the absolute latest, you can also follow us on Twitter, or read our blog and site announcements. 
In the meantime, if you have any questions please contact Support who are available 24/7.  
The post September 2023 in Review appeared first on BitMEX Blog.
Disclaimer
The views and opinions expressed in this article are solely those of the authors and do not reflect the views of Bitcoin Insider. Every investment and trading move involves risk - this is especially true for cryptocurrencies given their volatility. We strongly advise our readers to conduct their own research when making a decision.